The Prudential Committee is a three person board elected to staggered three-year terms in annual elections held each year in May. The Prudential Committee reports to district voters and is charged with the res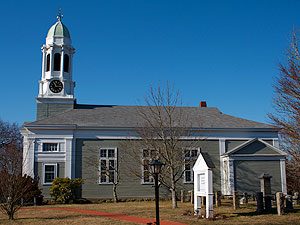 ponsibility for the operation and fiscal oversight of the district. The committee meets monthly on the second Tuesday at 4:00 PM at the Water Department office and the public is invited to attend. An annual meeting is held each year in May to present the Warrant of articles to be voted on by district residents.
Prudential Committee Members
William A. Jones, III : Was elected to the Prudential Committee in 2012. Bill retired in 2002 after serving on the Barnstable Fire Dept. for over 32 years, with 21 years as Fire Chief. He is a life-long resident of Barnstable Village. He is married to Barbara, a retired Barnstable teacher, who is involved in volunteer work. They have two grown children.
Joshua Miller: Was elected to a three year term in 2016.  Josh is a life-long native of Barnstable Village.  Josh loves the countryside of beautiful Cape Cod and therefore enjoys the landscaping he knows as his profession.
Andrew Miller: Was elected June of 2019.  Andrew is a Certified Public Accountant in Barnstable Village.  Andrew lives with his wife in their Barnstable home.